The main page content begins here.
The Tait Chair of Mathematical Physics and its history
The identification of Mathematical Physics as a discipline distinct from physics and mathematics in Edinburgh began in 1922 when the Tait Chair of Natural Philosophy was established using the Tait Memorial Fund endowment. The chair was named after Peter Guthrie Tait, a close colleague of William Thomson and James Clerk Maxwell, and the intention was thus that it should be devoted to the teaching of mathematical physics. In 1966, it was renamed and is now called the Tait Chair of Mathematical Physics.
The Tait Institute was founded by Nick Kemmer in 1955 in honour of Peter Guthrie Tait. The Tait Institute provided an umbrella for both teaching and research in Mathematical Physics. On the teaching side, members of the Tait Institute took responsibility for the undergraduate degrees in Mathematical Physics, which have acquired excellent reputation. Research activity covered a broad range of areas in Mathematical/Theoretical and Computational Physics. It used to hold workshops and schools and host an annual lecture by distinguished mathematical physicists called the Schlapp Lecture. As of 2012, the Higgs Centre is fulfilling these roles.
The Tait Medal was awarded to the best final year students in Mathematical Physics or Mathematics & Physics.
2022
Panayiotis Panayiotou
2021
Michalis Chatzittofi
2020
David Klompenhouwer

2019
Graham Brown
2018
Dimitrios Fetsios
2017
William Watson
2014
Michał Tomaszewski
2013
Sabin Roman
2012
Alastair Heffernan, Vladimir Prochazka, Mara Ungureanu
2011
Donald Slater
2010
Andrea Thamm
2009
Mariusz Szmigiel and David Marsh
2008
Alasdair Thompson and Michael Alexander
2007
Miriam McGilvery
2006
Gustav Sonne
2005
Ian McGhee and Andrew Duncan
2004
Jack Raymond
2003
Julian Sonner
2002
Andrew Angel
2001
Neil Drummond
2000
Michael Ramage
1999
Ian Vernon
1998
Alexander Graves and Andrew Stott
1997
Gordon T McAndrew
1996
Adrian Hunter
1995
Andrew E Teschendorff
1994
Anne E Currie and Douglas A Smith
1993
David J Miller
1992
Callum M MacLean
1991
Alastair K Ewing
1990
Robin F Steel
1989
James D E Grant
1988
Mark J Filipiak
1987
Alexander G Watt
1986
James K McKee
1985
Bruce M Forrest
1984
Christopher J Scott
1983
Stephen R Huggins
1982
Ian David King
1981
John S Sim
1980
Malcolm J Duncan and Ian A Fox
1979
James P Fraser, Elizabeth J Gardner and Harald S Kogon
1978
Peter J Corvi
1977
Andrew C Starritt
1976
No prize awarded
1975
T A Couper
1974
Graham M Shore
1973
W Merton
1972
Corrane Sloan
1971
J G Rodger
1970
P Denton
This annual lecture was instituted in honour of Robert (Robin to his friends) Schlapp when he retired in 1968. Robin was appointed to a Lectureship in Applied Mathematics in 1925 as an assistant to Charles G Darwin, the first Tait Professor of Natural Philosophy. When Max Born replaced Darwin in 1936, Robin took on most of his administration and lecturing duties. He was promoted to Senior Lecturer in 1964. The lecture has been given by many distinguished physicists, including Nobel Prize winners Edward Appleton and Paul Dirac.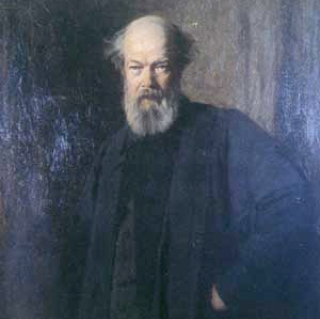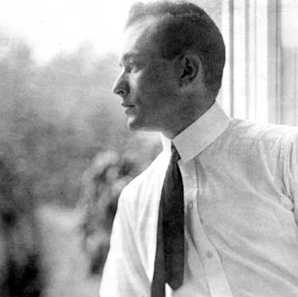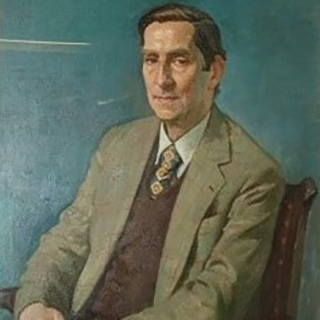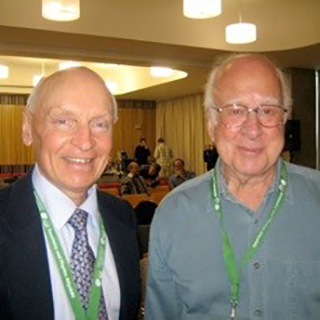 A Brief History of the Tait Institute
1923
1936
Max Born was appointed the second Tait Professor, after escaping from Nazi Germany. Born was one of the founding fathers of quantum mechanics, and won the Nobel prize for the probabilistic interpretation. In Edinburgh he gave his address variously as the Department of Natural Philosophy, and the Department of Applied Mathematics, but by 1943 he had resolved to call it the Department of Mathematical Physics. Find out more about Max Born
1953
Nick Kemmer became the third Tait Professor on Born's retirement and in 1955 moved his department to the Tait Institute of Mathematical Physics in Roxburgh Street. Find out more about Nick Kemmer
1966
The title of the chair was changed to the Tait Chair of Mathematical Physics. Peter Higgs wrote his famous papers while a lecturer at the Tait Institute in the early 1960's.
1971
The Department of Mathematical Physics merged with the Department of Natural Philosophy to become the Department of Physics as part of the move to King's Buildings.
1979
David Wallace succeeded Nick Kemmer on his retirement. A shift of interest towards parallel computing led to the formation of EPCC in 1990. Find out more about David Wallace
1994
Richard Kenway succeeded as the fifth and current Tait Professor, when Wallace became Vice-Chancellor of Loughborough University. Kenway retired in 2021. Find out more about Richard Kenway