The main page content begins here.
The Higgs Centre is trying to stay connected to its alumni. Let us know if you'd like to share your story by contacting either Jennifer Smillie or the Higgs Centre Administrator.
From academia or policy to data science, software engineering or financial services, our alumni have gone on to a wide range of careers all over the world. There is also a LinkedIn Group available if you'd like to join and connect there.

In 2022, we hosted our first Alumni Meeting, as part of our Decennial Celebrations. Find out more in this video:
Currently, the global spread of the alumni on the LinkedIn group is as follows.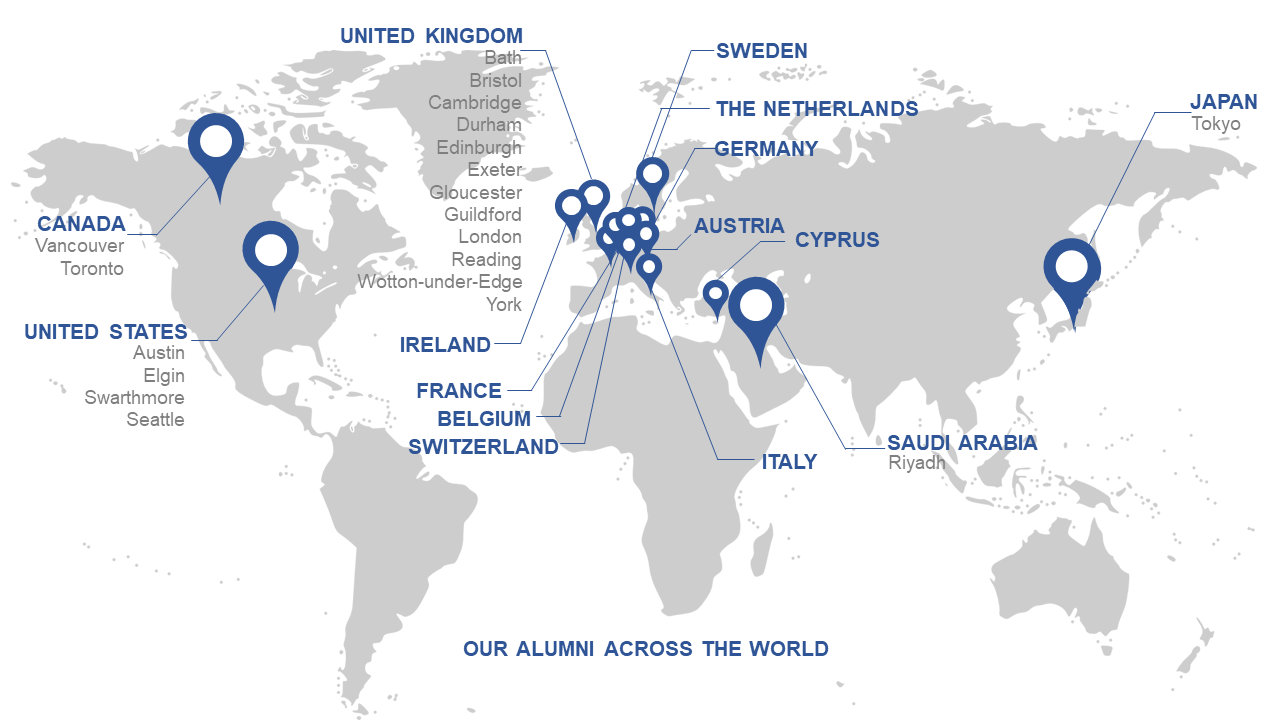 Here are some of our alumni:
---