The main page content begins here.
Event description
Celebrate Caroline Herschel's birthday by listening to the podcast "Singing the Stars", which presents an overview of Caroline's achievement in astronomy and music.
SPEAKERS:
Dr Patricia Fara – Science Historian, Emeritus Fellow of Clare College Cambridge Dr Sian Prosser – Librarian and Archivist Royal Astronomical Society Dr Anna Lisa Varri – UKRI Future Leaders Fellow University of Edinburgh and Researcher at the Higgs Centre for Theoretical Physics
MUSIC:
"The Weaver's Prayer" by Maria Barthélemon (1749-1799) for mixed voices and instruments performed by electric voice theatre singers – Frances M Lynch, Jenny Miller (sopranos); Margaret Cameron (mezzo); David Sheppard (counter tenor); Julian Stocker (tenor); Gwion Thomas (baritone)
"Epitaph for a Comet Hunter" (2016) by Frances M Lynch for solo voice, chorus, harpsichord & electronics, with additional music by George Frideric Handel and William Herschel. It was especially recorded and produced for this celebration by Herbie Clarke & Frances M Lynch in March 2021 This episode is part of the series "Women of Science and Music", produced by the Electric Voice Theatre.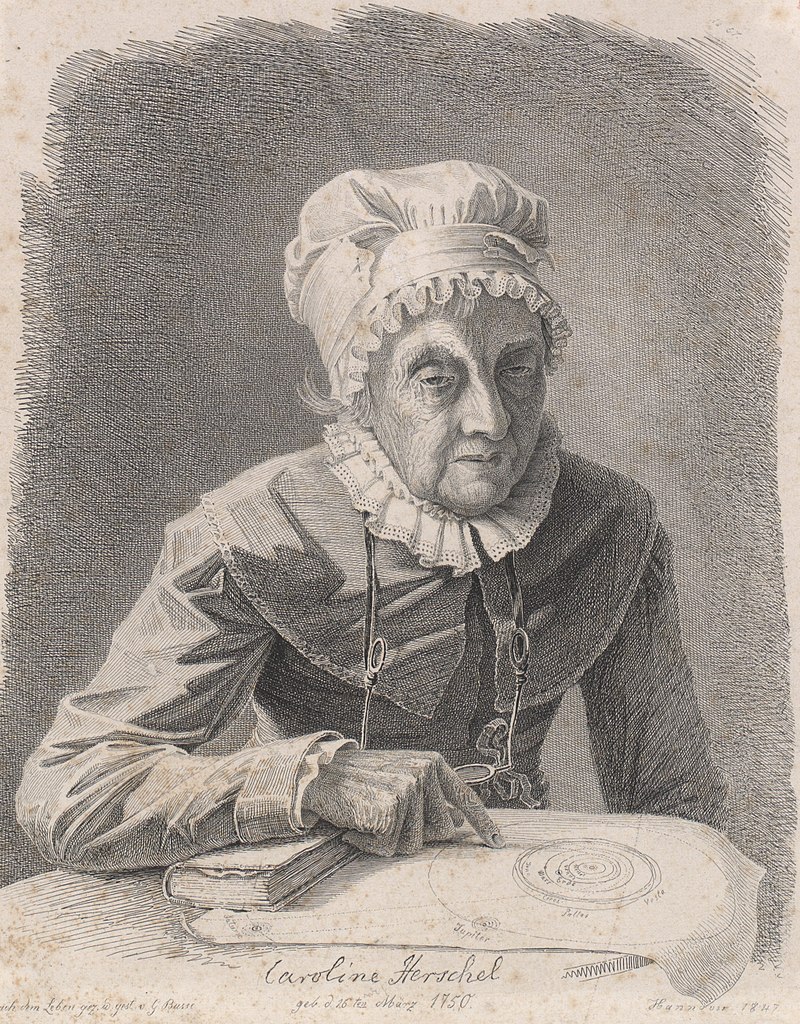 Caroline Herschel