The main page content begins here.
CANCELLED - Decennial Lecture: Elusive - How Peter Higgs Solved the Mystery of Mass
Event description
In 1964 a young physicist at the University of Edinburgh, Peter Higgs, posited the existence of an ephemeral fundamental particle – today known as the Higgs Boson - which is key to the existence of the material universe. For 50 years, teams of scientists sought to prove this theory, which was sensationally confirmed on 4 July 2012, at the Large Hadron Collider at CERN in Geneva, awarding Higgs a Nobel Prize and making him the first person to have a single particle named after him.
In this public talk based on his popular book "Elusive", Frank Close reveals what the Higgs boson is, why scientists regard it as so important, explains why it took so long to discover and what new visions its discovery is opening. The talk is suitable for a general audience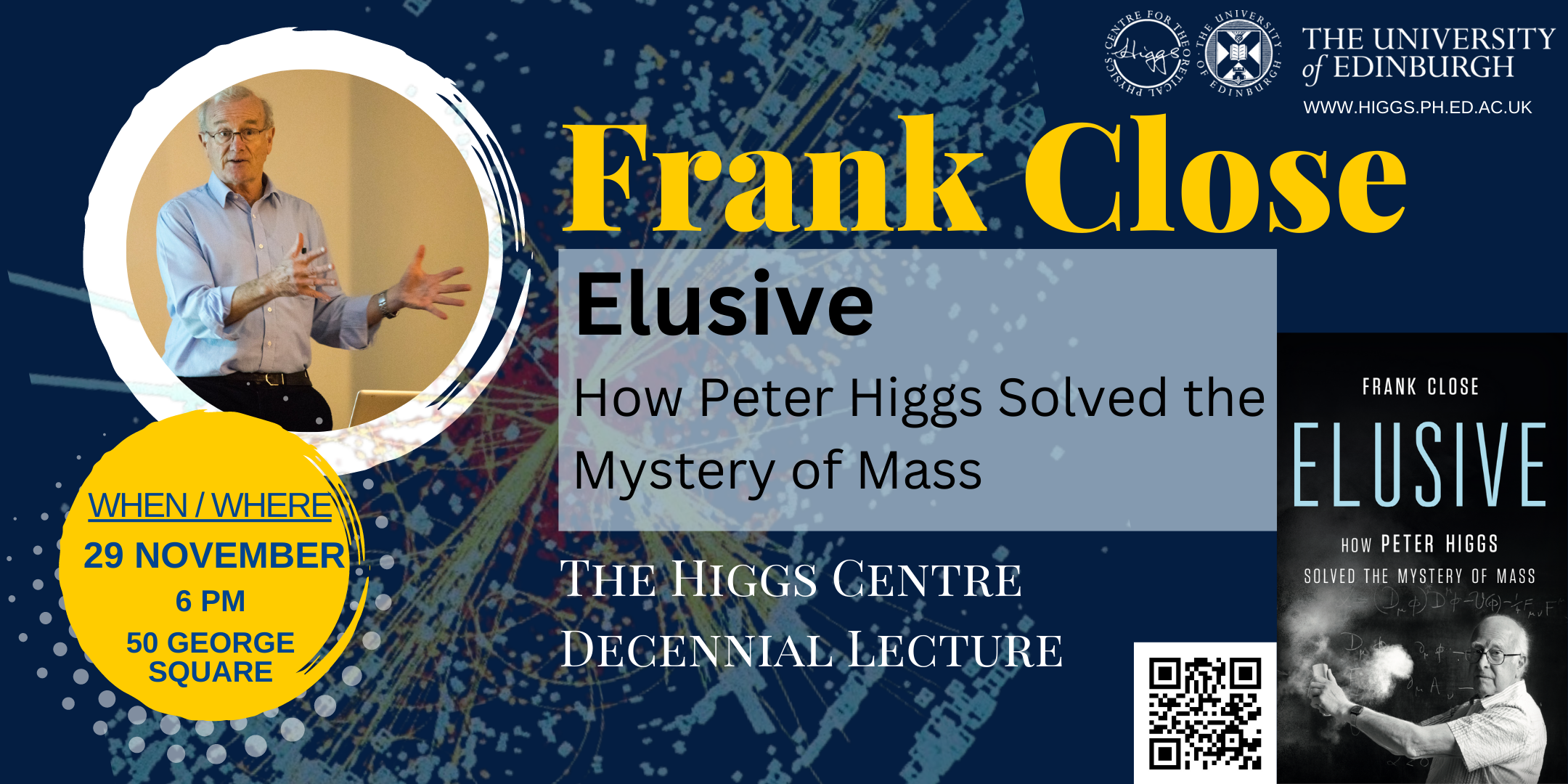 CANCELLED - Decennial Lecture: Elusive - How Peter Higgs Solved the Mystery of Mass