The main page content begins here.
Peter Higgs' 90th Birthday Card Competition
Event description
We were delighted to receive hundreds of entries to our birthday card competition from schools all over Scotland. Our judging panel was Suzanne Higgs, Christoph Englert and Lily Asquith who thoroughly enjoyed going through all the entries - it was a very difficult decision. The winning cards were presented to Prof. Higgs at a special dinner on his birthday, 29 May 2019. There was a prizegiving ceremony for individual winners at the Royal Observatory, Edinburgh on 28 Sept 2019.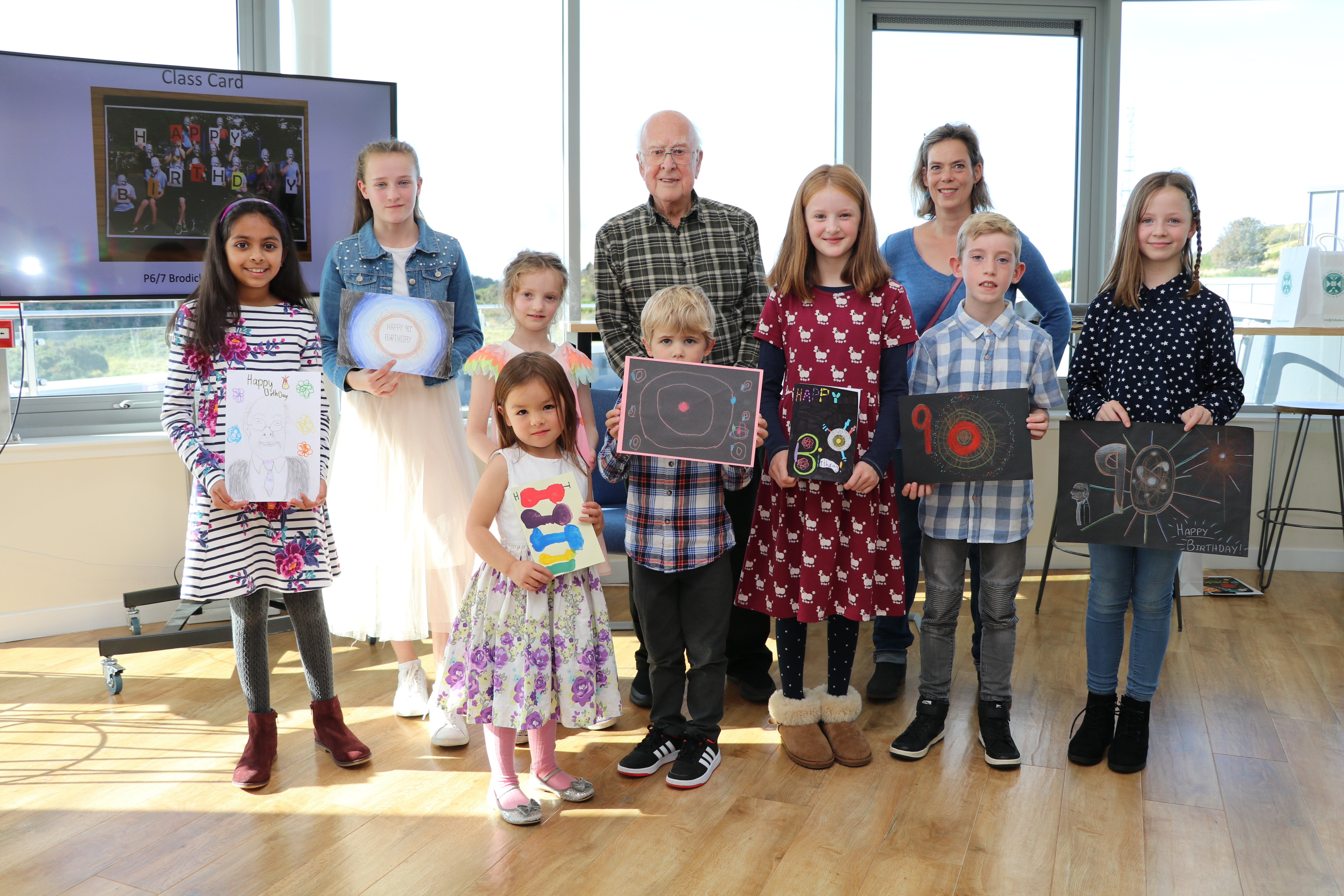 Photo Credit: Jason Cowan
The winners are:
Nursery-P1 Category
Winner: Julian Augustine, P1 Newport Primary
2nd: Zuzia Nalepko, P1 Duncow Primary
3rd: Emilie Low, Arcadia Nursery
School: Newport Primary School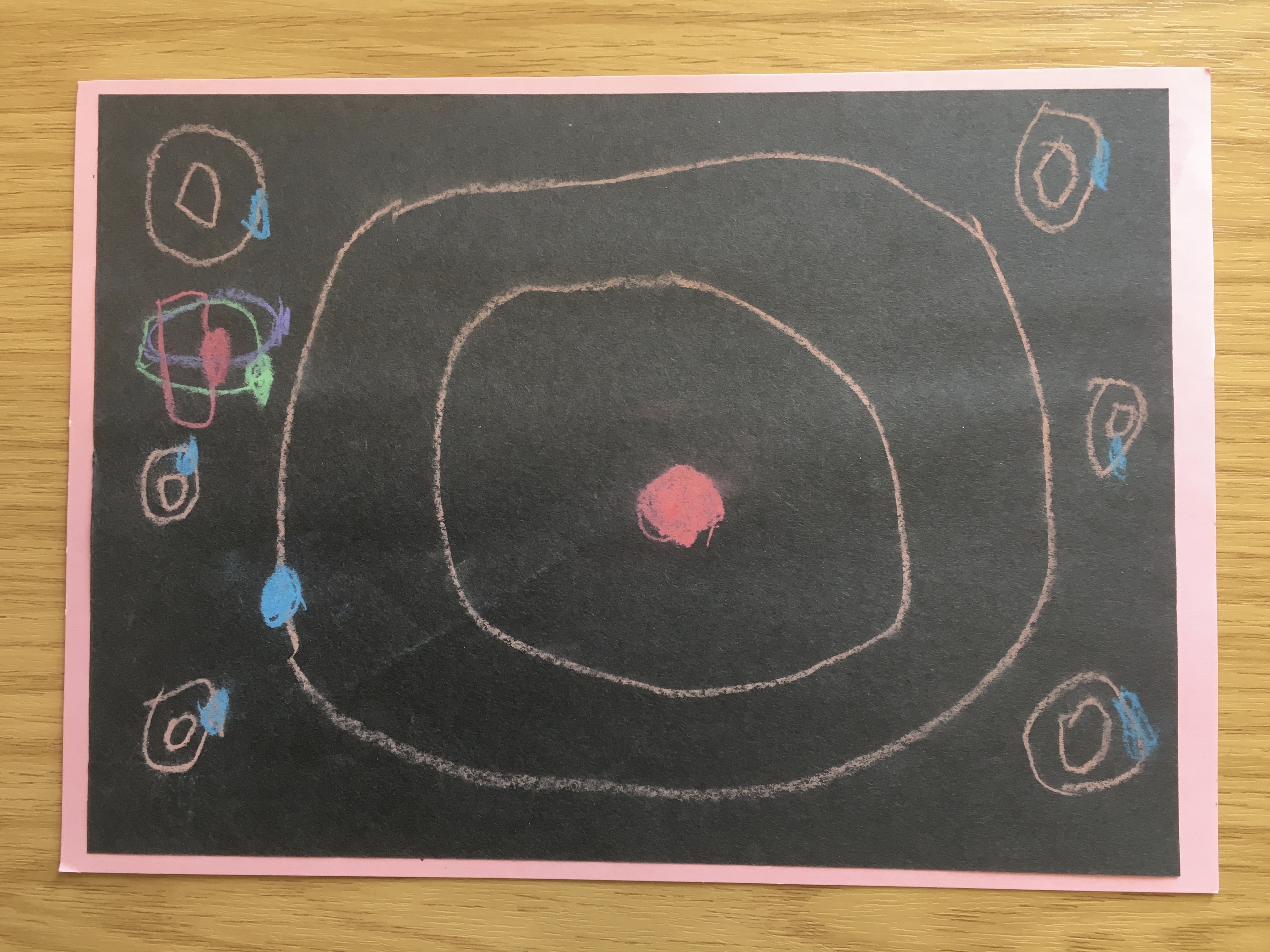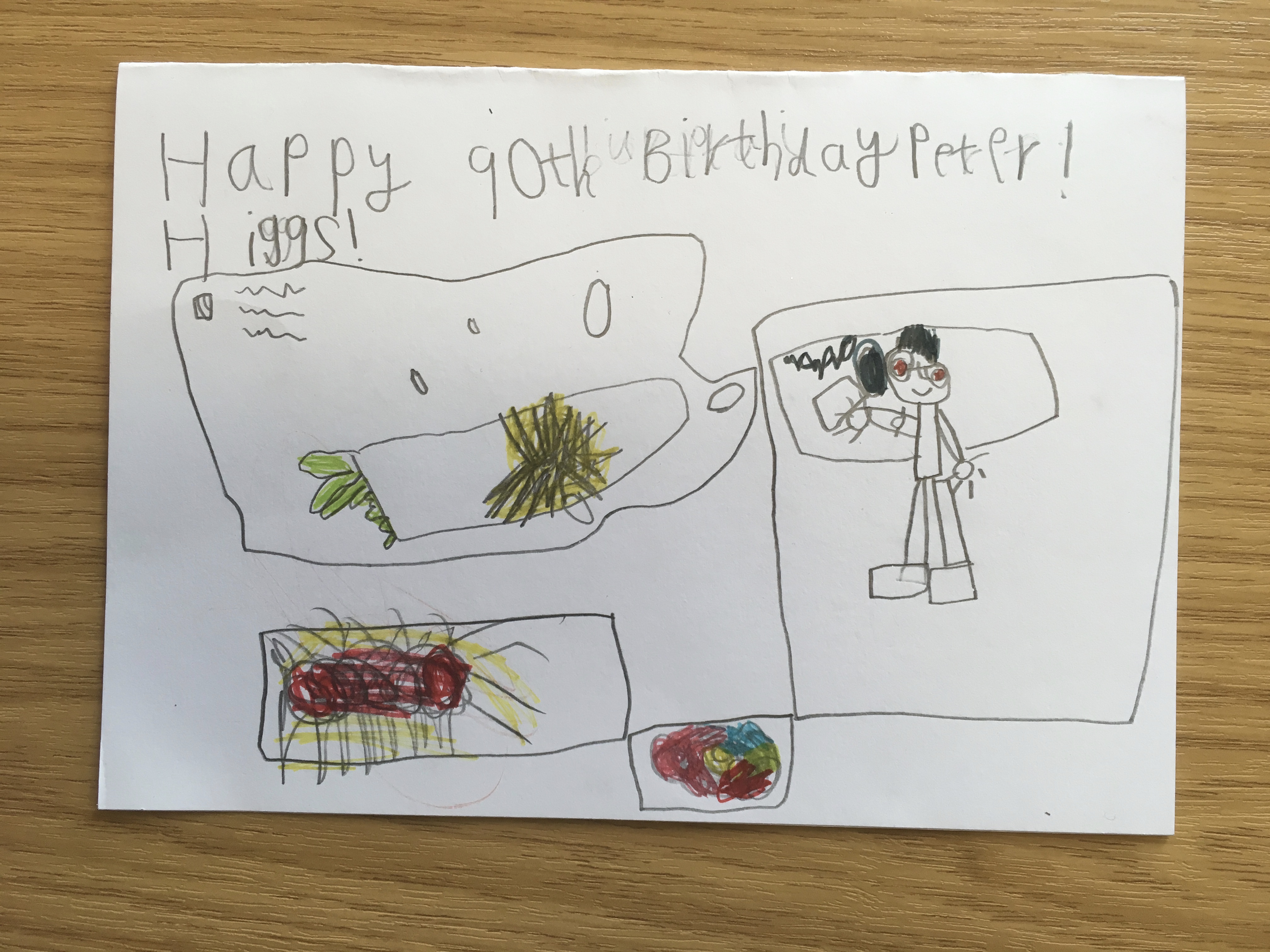 P2-P4 Category
Winner: Chloe Robertson, P2, Newport Primary
2nd: Cameron Lock, P4, Rhu Primary
3rd: Hannah Young, P3, Duncow Primary
School: Rhu Primary
P5-P7 Category
Winner: Susanna Mackenzie, P6, Clifton Hall School
2nd: Amelia Caldwell, P7, St Patricks Primary School
3rd: Leilah Haines, P6B, Oxgangs Primary School
School: Clifton Hall School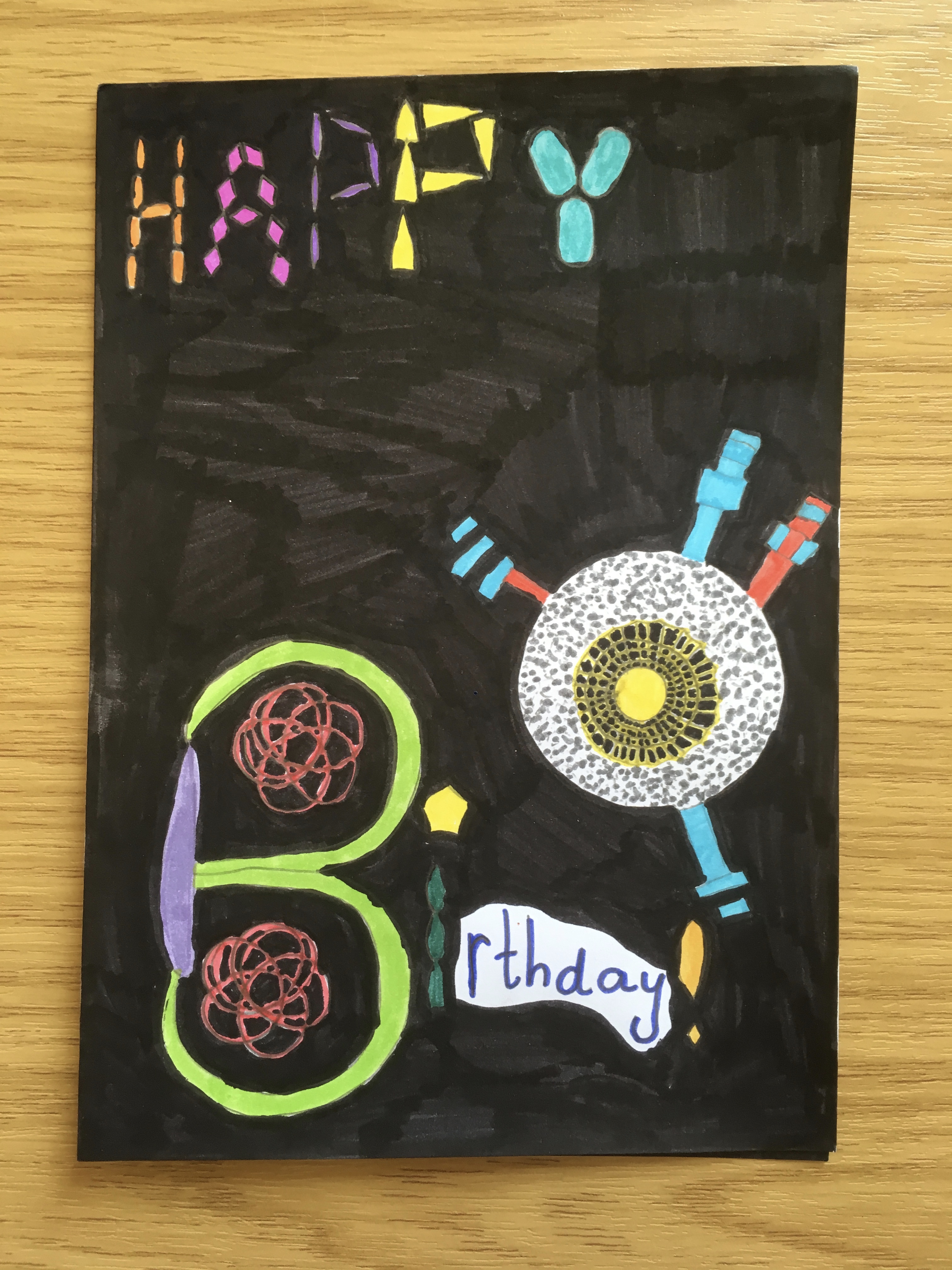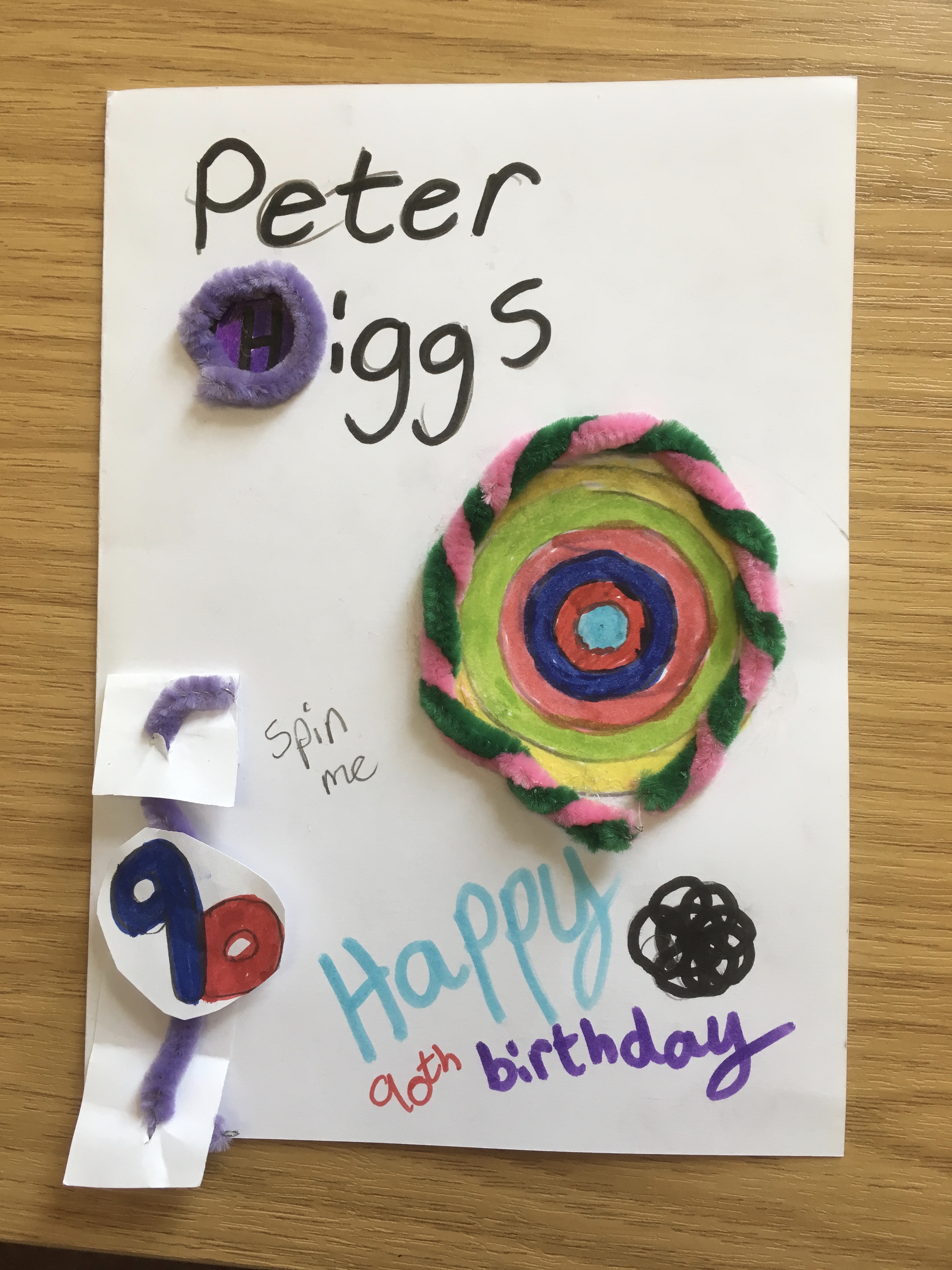 Portrait Category
Winner: Lilly Stratton, P6, Rhu Primary
2nd: Naomi Vilas, J5, Clifton Hall School
3rd: Cara Johnstone, P2, Duncow Primary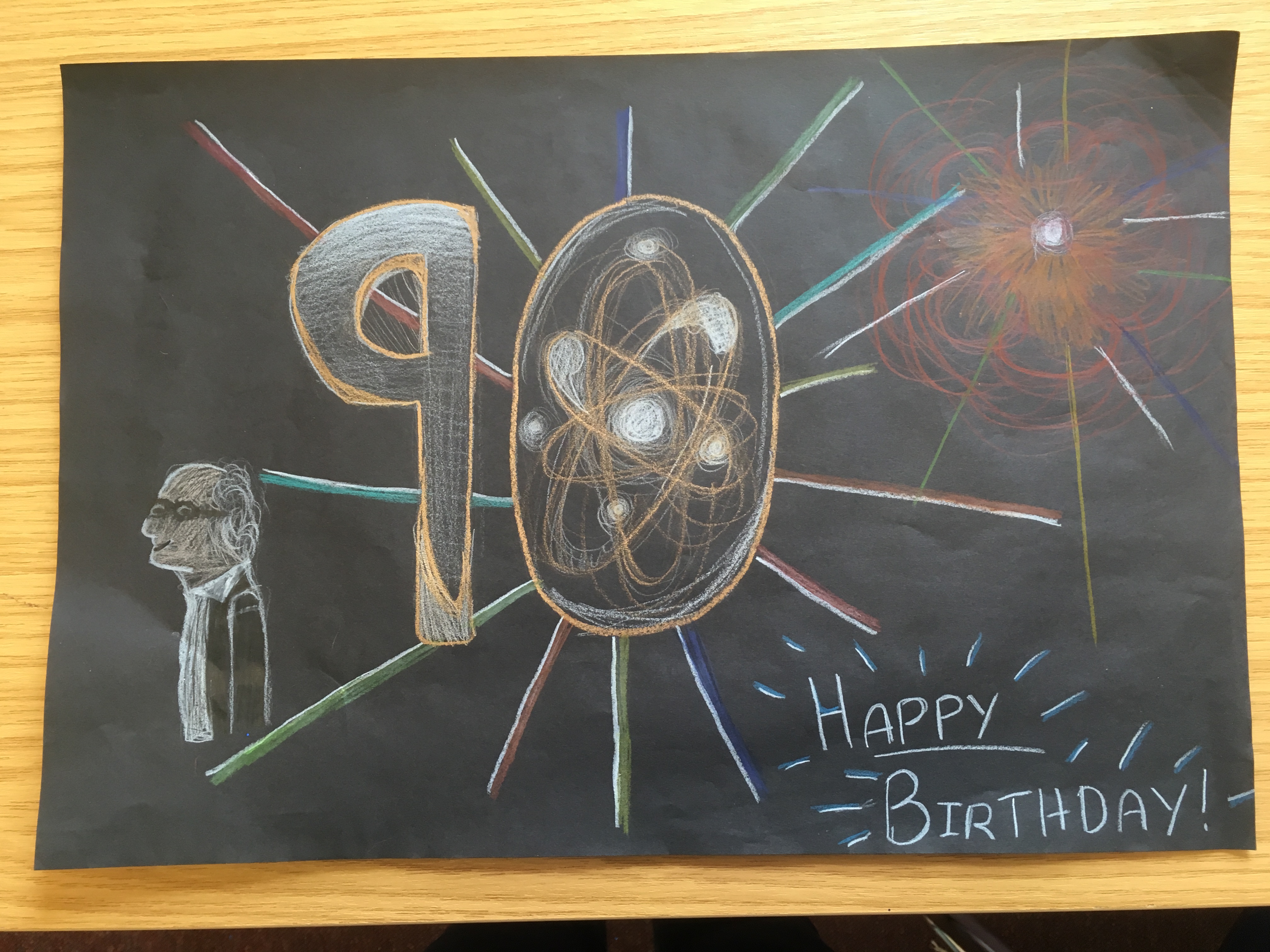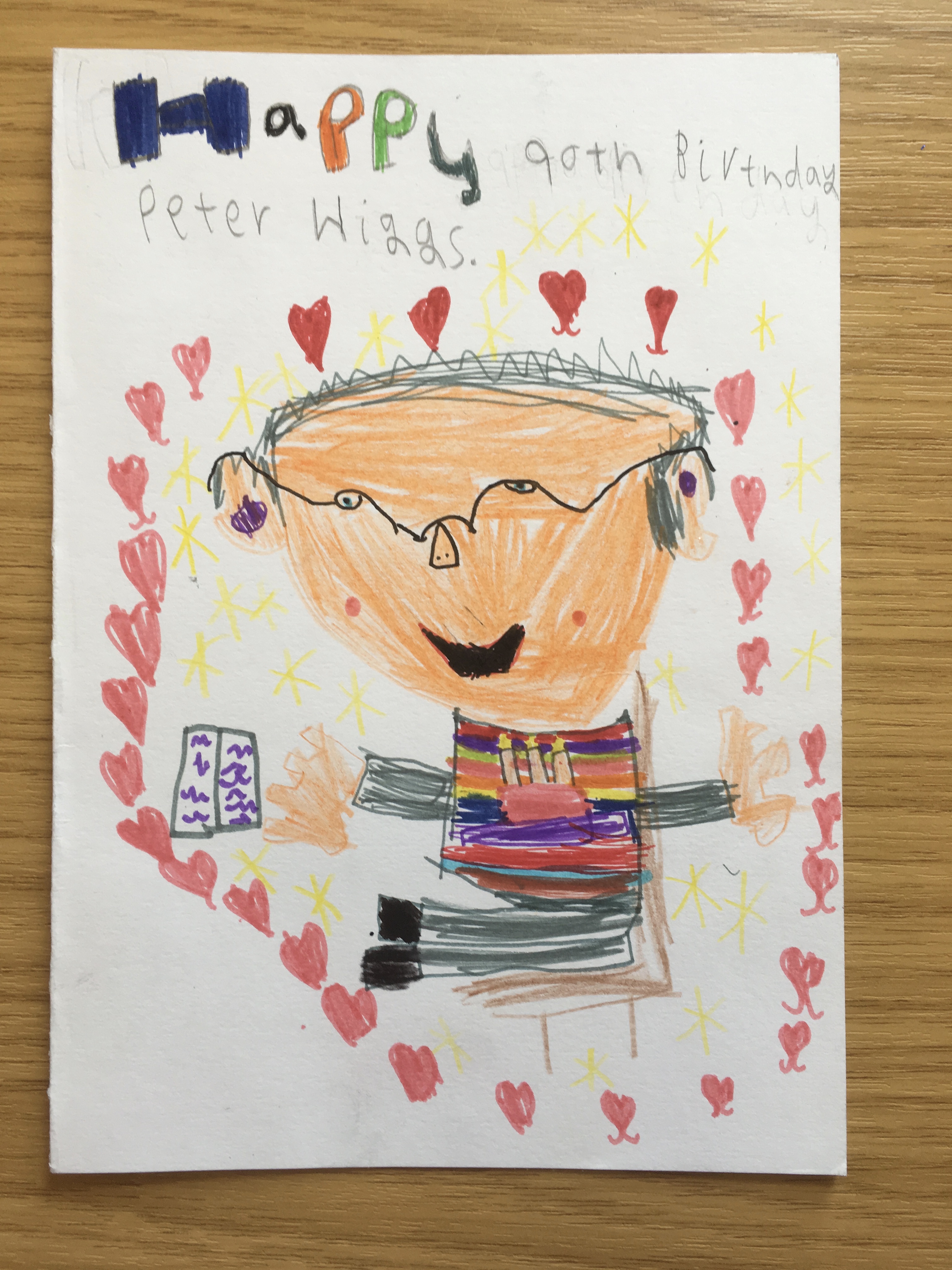 Class Card
Winner: P6/7 Brodick Primary School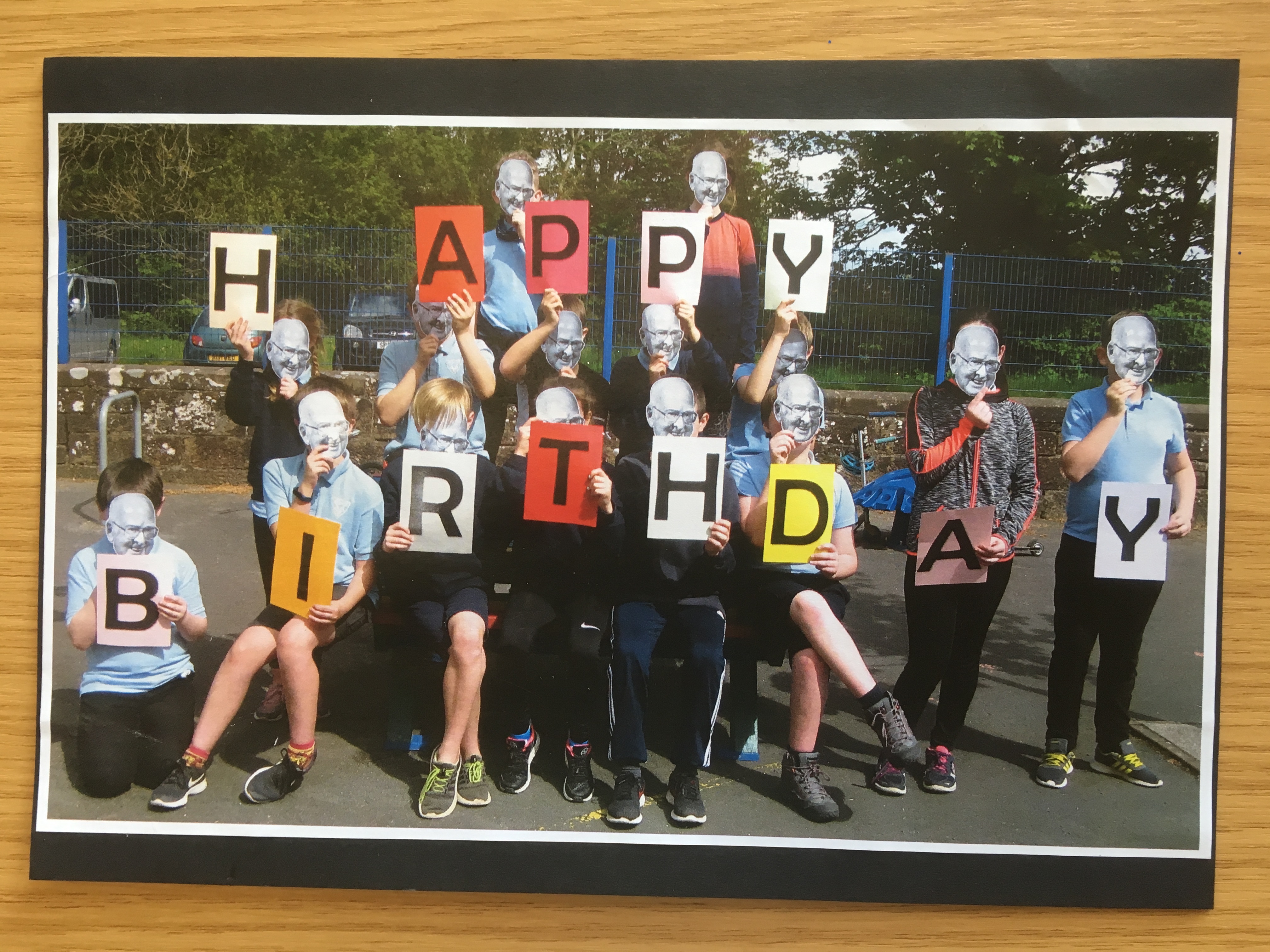 We are grateful for support from the Higgs Centre for Theoretical Physics and the Carla Fendi Foundation.
Further Information
You may find the following links useful for physics activities and classroom resources:
ATLAS Primary School Resources
Quarked! Adventures in the Subatomic Universe
Peter Higgs' 90th Birthday Card Competition
Resources
Flyer (currently unavailable)
Peter Higgs Images pdf (currently unavailable)